Oppo has always been your one solution to all your mobile needs. Oppo has become the largest and the fastest rising superstar, of the smart-phone industry. It has always brought to you the best smartphones and the best discount deals. Well, this new year Oppo brings to you the best deals to celebrate this new year. So, let us check out some of the best deals on Oppo mobiles.
A5 2020:
First phone with a great deal by Oppo is A5 2020. You can get this great smartphone with 40% off. Plus, you can get a free W11 headphones, with your A5 2020 purchase. What does this cool smart phone offer you guys? Let us find out.
This cool smart phone by Oppo is powered by Snapdragon 665 with Game Boost 2.0, and it runs on Android 9.0, which gives you the best and smoothest interface, with lightning fast speed. It has a memory of 3 GB RAM and a storage space of 64 GB. It has a 6.5 inch multi-touch and capacitive screen, which gives you crystal clear display.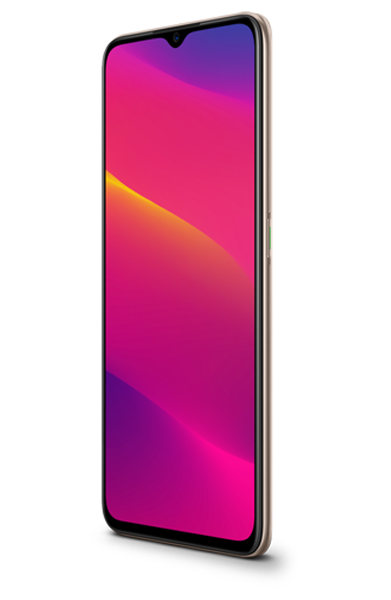 It is equipped with a 12 MP Quad camera with a wide angle and an 8 MP front camera. You can capture all your special moments, and never let any of them miss. Such great cameras give you the best picture quality, to save your precious moments, or make a cool vlog with this smartphone anytime you want.
It has a super battery of 5000mAh, so you can enjoy the whole day of streaming, gaming or vloging, on this phone. It is also your personal battery bank, so you can also charge your other smartphones with this Oppo mobile phone.
RENO4 Z 5G:
Next up is Reno4 Z 5G which you can have for a great discount deal of 34% off. In addition to the great discount, you can also get free Enco Headphones with the purchase of this phone.
This great Oppo mobile phone runs on Android 10, so you know you are getting the best mobile phone experience. It has a great memory of 8GB RAM plus 128 GB ROM. This majestic smart phone has a 6.5 inch full HD display, which gives you the resolution of 1080×2400 pixels. You get the most out of your viewing pleasures on its 90.4 % screen to body ratio. With the refresh rate of 120 Hz, you will get the smoothest streaming and lightning-fast gameplay.
You get the great 48MP Quad camera and a 16 MP front camera, for you guys to capture your precious moments. With the great wide-angle camera, you can include your whole family or all your buddies in your selfies.
Oppo gives you 4000mAh battery with a long-life, so you can enjoy your whole day without worrying about charging. It has everything you want from a phone and more.
GET THE BEST DEALS TODAY:
These were two of the best Oppo phones with great discount deals on them. Don't waste any more time, take your smartphone experience to the next level, and order now. Visit today to get the best deals on Oppo mobiles for this new year.